Страница 2 из 2
---
Sweden
Lauri Pappinen
Gute Vingеrd AB
Island of Gotland
www.gutevin.se
lauri@gutevin.se
Presentation at Riga Conference 8-11 November 2006
Company – Gute Vingård AB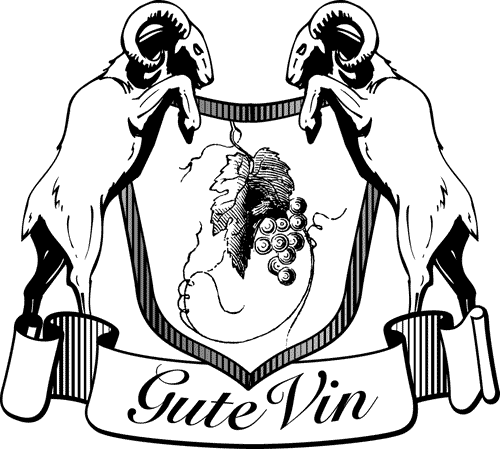 The first commercial wine was made 2002 and the volume was about 300 liter. Year 2006 the production was close to 6.000 liter.
The company have also a distillery, lodging with 32 beds and a restaurant.
7 ha is planted from year 1999 to 2005.
Visitors: Anders Wallander and Lars Torstenson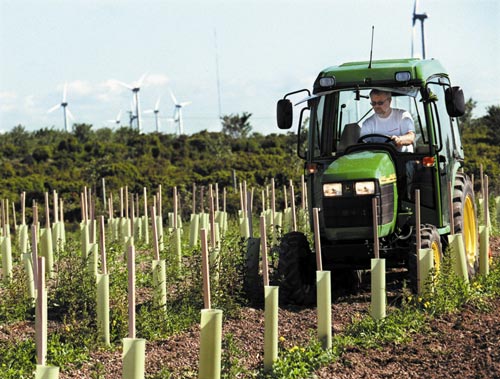 Tractor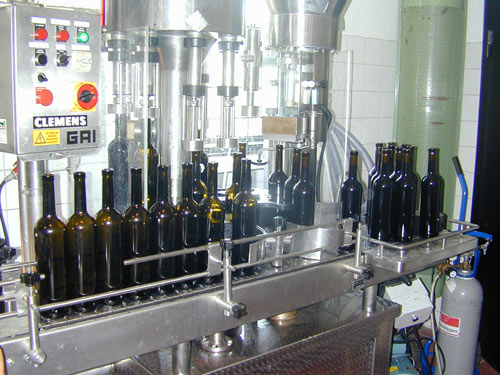 Bottling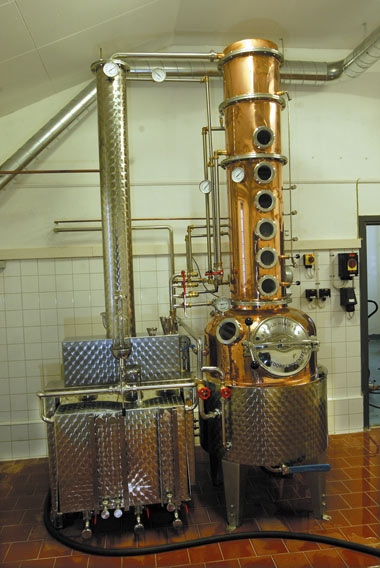 Distillery


Wine in Sweden
The number of growers is increasing every year in Sweden.
At this point there are only four commercial producers with license.
These are Blaxsta (Sörmland), Gute Vingård (Gotland), Nangijala (Skåne) and Wannborga (Öland).
One limiting factor is the state monopoly (Systembolaget) for sales of alcohol beverage to consumers. Once this monopoly is open more growers can invest in vinery and the possibility of sales to the consumers.
These four producers have about 15 ha that are planted from year 1999 to 2006.
In Sweden we have a wine growers association called " Svenska Vinodlare" (www.svenskavinodlare.se) and there are about 80 members. Most of these members grow small units for personal use. Some plan to open for commercial production later.
Total planted volume of wine in Sweden can be around 30 ha at this date.
Approved varieties is today; Chardonnay, Vidal, Reichensteiner, Madelaine Angevine 7672, Orion, Phoenix, Ortega, Rondo, Regent, Leon Millot. This list is only for the commercial growers and is updated once a year.
The best areas for growing wines are southeast in Sweden and here you find the two islands Gotland and Öland, with a base soil of lime stone.
Other areas are the coast of Skåne and the mainland close to Öland. The regulation from the sea is one great impact for making wine.
Climate on Gotland
The climate in Gotland gives about 900 grow days a year. From May to October we have about 270 mm rain. Totally per year it rains about 500 mm. The area is very windy. The average lowest temperature is in February and only -2,8° Celsius. The island of Gotland have most sun hours in Sweden, normally about 1900/year.
The climate have a character of south Europe.
On Gotland there are some rabbits but most problems can be Starlings.
The result from the first years the best varieties is like Rondo and Phoenix. These two are very little effected by any normal disease like powdery mildew (oidium) or downy mildew (peronospora). Some Rondo are a bit effected by grape erineum mite.
All our vineyards are grown ecological. And a normal year we do not spray anything. Today we try to focus on Rondo, Phoenix and Solaris.
Normal root is SO4 for all our plants.